"Architecture is all about expressing values."
Setting prices for architects is not even allowed to the American Institute of Architects (AIA). It merely means that an architect runs on independent ownership and set quotes for themselves according to different project scales. Despite this fact, I looked into getting a real idea and how much does an architect cost. So, it is more of a hint than actual prices but worth considering at all.
Even if the decision depends upon an architect, they will charge prices as per various myriad of factors that we are going to discuss below. Mainly, you can divide such costs into three main categories as per hour, percentage of the total project's cost, and per square foot.
Cost Structure of an Architect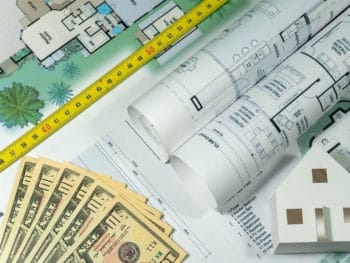 Most of the clients I dealt with are familiarize with one of the cost structures described below. It presents you with a brief breakdown of what you can expect from them.
Hourly Costs
Architect's hourly costs are pretty straightforward when they charge you for as per specific hours worked on the project. According to research data, the hourly cost of an architect usually ranges from $80 to $100. It can even go above $100 depending upon the location and kind of project for which they are working.
If a client hires a principal who usually runs an architectural firm, he would be paying an amount closer to $150 per hour. On the other hand, prices generally revolve around $80 per hour in the case of the junior architect. Well, there is always some kind of caps put on by clients for the maximum price.
Therefore, charging hourly for an architect could sometimes be a stressful situation.
Percentage of Total Project's Costs
For your most prominent projects, there's a good chance that your architect will set a fee structure with regards to the percentage of the total project's cost. However, it's a negotiable fee structure because clients mostly define their total project budget in front of an architect to avoid rising prices.
It further involves different kinds of architectural projects, mostly the ones with design elements and others with not. So, what needs to take account of are various factors leading to the total cost of a project. After that, the budget should be prepared and so the architect's percentage of the total.
Well, the scenario also works based on hiring contractors. In this case, clients generally hire an architecture firm who then invites different contractors to apply for bids. As a result, a suitable contractor is selected. And, when total contract cost is calculated, a portion is then decided for an architect.
On the other hand, if an architect is going to do so by own, he will usually charge 8% to 20% of the total cost of the project. And, the architect is generally providing just essential professional services if they are charging less from a client.
Per Square Foot Costs
I have found this another cost structure, which is less cumbersome as compared to other ones. It's a pretty straightforward thing when an architect is charging costs per square foot. You can also call it a fixed price contract because the prices are only going to rise when you wish to add a larger area to the project.
On an average basis, this cost will range from $1.25 to $5 per square foot area. However, many experienced architects could also charge $10 per square foot, which is quite a significant amount. Nearly, you have to spend almost $1000 to $5000 per 1000 square feet of area.
Well, such a fixed fee is typically small for small-scale projects.
Check out this video to know an overview of architect's cost:
Two Important Phases of an Architect's Cost
Are you looking to skip an architect in residential construction? If that so, read this section carefully as you may be missing two essential phases for what an architect costs. A well-trained architect is always a necessity and not a wasteful investment.
Lots of aesthetic issues, alignment, and manipulating proportions come into mind when you think of such pleasing results. Once an architect is done with such design tasks, he will usually submit all these plans to a construction manager or builder.
Design Phase
Ideally, the job of an architect includes creating all the design elements and leaving very few alternative schemes behind. No matter what type of residential construction you are looking for, an architect always plays an instrumental role in custom designing your construction project.
An architect develops design elements with a detailed set of working documents that can be used further forbids, estimates, construction, and permit. During this process, you have enough time to get feedback. It will help you refine and further hone the design specifics.
Construction Phase
The construction phase is especially crucial as here architect has to review and observe the work-in-progress for conformance with contract documents and the overall design intent. In this phase, an architect will look into protecting your interest.
Certain factors will drive through a smooth working process, such as skills, knowledge, concerns, and experience.
Why Hire an Architect at so Much Cost?
Keeping in mind several advantages of architects, you have to do this. Unlike a contractor, the role of an architect is to always look for visible potential solutions. This thing can be achieved through the use of 3D drawings, building models, computer-aided images, and other perspective views.
Their vivid representation will only help you understand the basics and feel of a particular design solution. And, when this entire thing transfers to a contractor for budget purposes, he would lean towards product suppliers and other construction methods.
So, most of the time, the design element and customization aspect are missed. It somehow narrows the field possibilities for the project. This is why an architect is hired to include an element of creativity that is missed in other jobs.
Ultimately, it's an architect who tailors with your design requirements along with neighborhood covenants, zoning laws, and other building codes. They can help through the entire construction process.
An Architect's fee is not expensive. Every custom design is worth it! Watch this video to know more:
Levels of Professional Architectural Design Services
Sometimes an architectural designer is a different person than a licensed architect. He/she got to know a lot more about design and even may not be licensed. Well, they can work on their own or in association with any of the licensed architects.
Licensed architects generally have a license as per the different states in which they are practicing. To obtain a license, they earn a degree from an approved program, complete internship, and pass an exam. All of this means they possess a high level of expertise with regards to materials, design, and building systems.
If you also think that an architect's cost is a bit expensive, just consider these different services he/she will provide, which end up leading to a particular cost. However, builders also offer design services, and some even offer dedicated, on-staff designers.
On the other hand, design-build firms offer both construction and architectural design services under one platform. And, some have architects on staff as well. Your plans are put on paper by a draftsperson. They can produce your desired drawing you wish to see on buildings.
Just like designers, they also work alongside builders and licensed architects. You may consider one of these individuals worth considering hiring. But, what many clients don't realize is the difficulty to meet new expectations. Architects are trained enough to check for possibilities in every structure.
Decide Whether You Need an Architect or an Experienced Architectural Designer!
Especially when you are looking for residential construction, it's better to decide whether you need an architect or an experienced architectural designer.
Have a Problem With the House and Don't Know the Solution!
Suppose you have a problem in the laundry room, upstairs, or hallway that creates the jam every time you open the door. Or, you want an extra bathroom for which every square foot is accounted. These cases permanently require you to hire an outstanding architect who can keep through all creative possibilities.
When You're Feeling Squeezed
Even if you are feeling squeezed, an experienced architect will advise you to use some underutilized places. They will make sure to make all of the space damn exciting. Even the smallest areas can be reconfigured for daily use. Sometimes small places are a circulation problem that can be simply solved with few alterations.
When You're Uncomfortable Making Your Own Choices
When you are confused and don't able to remodel your old-styled, it's good to consider the services of a professional architect. It's even so much costly to make lots of decisions for which you have little knowledge. An architect is required to be served as an intermediary and advisor to guide your projects towards better results.
Are You on a Budget?
A professional architect with the right amount of experience always makes sure to save you money. The statement may seem counterintuitive, but hiring an architect is a straightforward way to save money on wasteful investments. They can guide you while making mistakes, whether it's design or material issues.
Watch this video to meet an experienced architectural designer!
Some Frequently Asked Questions
I always include some commonly asked questions by the general public regarding particular interest. Similarly, I collected some data on frequently asked questions about the cost structure and related aspects of an architect.
Conclusion
Having read these some advantageous terms as discussed above, it looks pretty evident that hiring an architect may not be a luxury at all. Whenever you're feeling confused about wanting to remodel an old place efficiently, do not go so much deep into thinking architect's cost. Your every penny will worth their result-oriented services unless you're not hiring an inexperienced.