If you are remodeling your place or starting from scratch you will need a reliable architect. Been there, done that. How to find an architect near me was my concern as well.
The first step – online search.
Type "architects near me" on Google, and it will bring a list of places with a map.
But, it isn't easy as it seems. There are more factors to consider when looking for an architect. Those are services, prices, specialization.
Why Is an Architect so Important for Your Projects?
The architect has the largest impact on your building project. So, choosing the right expert is very important.
As far as their duties go, the architects' list is endless. They negotiate complex procedures on your behalf. They also research materials, create the final design, oversee the procedure, etc.
First Step
Before you narrow your online search, you should think about your place in some general terms.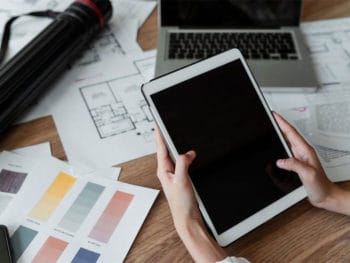 Here is the list of a few things you should know before you schedule a meeting with the potential architect:
The number of bedrooms and bathrooms
The materials you like
The architectural styles you like and those you don't like
Are you ready to make some adjustments and changes?
While this information doesn't have to be final, it would be useful to know what you want and prefer.
That way, an architect will have a better understanding of the work expected from him. He can decide whether to accept the job or not.
Architects Services
After looking closer to the list from the initial online search, it is time to analyze the architect's services. In my case, the architects office near me provided all services, so there wasn't a need for hiring two companies.
Here are some of the most common architects' services that might be useful for your project.
Initial Consultation
The initial consultation is the first step, which might help you to understand more about your project. The architect may tell you more about the steps you should take to execute it. The consultation may include Pre-design and schematic design.
You can arrange a meeting with an architect to discuss the purpose and primary requirements.
An architect provides a general sketch of how the final building will look. Sometimes, the architect will propose cost-saving ideas or improve your idea.
Design Development
The architect who works on design development makes the building documents after you pick the final scheme. An architect analyzes each phase of the building before final construction documents.
Now, you can decide on changes for materials, costs, and final look before work starts.
Construction Documents
The architect may create all construction documents and plans. Some architects may hire a company for outsourcing. The architect must coordinate with other design experts, civil, structural, and mechanical engineers.
The construction documents are essential. If the documents are proper, the construction will be smooth and there would be no issues or unpredicted costs.
Bidding With Contractors
If an architect provides bidding services, he acts on your behalf to negotiate the best deal with the contracting company.
Often, the architect can propose a contractor due to its experience, previous work, and contacts.
Construction Contract Administration
If you hire an architect for construction administration, he will act as your agent.
When the architect acts as a construction contract administrator, he decides on potential changes.
He also responds to contractors' questions, approves costs, and inspects the building in phases and before final works.
Other Services
Some architects companies may expand the list of their services to help you resolve any bureaucratic issues. It includes getting necessary permits and certificates, making feasibility studies, etc.
The architect you hire may provide all listed services, or offer you just some of them. The services determine the architect's fee as well.
More Factors to Consider Before Hiring an Architect
Probably by now, you understand how important the choice of an architect is. That is why you should ask your friends and family for some recommendations.
Yes, you can type recommended architects near me on Google but can give you more relevant answers.
You should ask your friends about their experiences with architects.
Even if the projects differ, you can still get a sense of an architect's working style and ethics. For example, your friend may have his house built from scratch, and you need renovation work.
Check the experienced real estate broker's, tip number 1 on the architect's choice. It can help you save money, time, and trouble. It has much to do with plans and understanding the sketches! Watch this video below:
Visit Previous Works
Local architects may offer a tour to their recently completed works. They can take you to see the projects like yours, or a possible solution to some issues you can encounter.
Accept the offer and ask as many questions as you can about the project. You can learn more about the final results, the style, and the proposed solutions.
Check Portfolio
If it isn't possible to visit completed works, always check the architect's portfolio.
Architects near my location have their works available only in the portfolio. But, I still learned a lot about their style and architects' expertise.
It is useful to ask about initial instructions and issues that architect faced along the way.
Interviewing an Architect
When you go to a meeting to discuss your project with an architect, pay attention to whether the architect listens to you.
What are his responses to your questions?
Does he try to improve your ideas to change them completely?
It is inevitable that your idea will change. Yet, you shouldn't give up the parts you longed forever.
Learn how to avoid mistakes when working with architects. Discover how to use their expertise to for important things, watch this video:
Budget
Redesigning your home requires a lot of your overall budget. Thus, it is vital to find an architect who understands your budget limitations and can help to get the best out of it.
Here are vital tips to follow:
Tell your architect directly what your budget is
Leave 20 percent for unpredictable costs
Communicate about things you don't want that add to the price and don't improve functionality
When choosing an architect for your project, choose the one that you trust that will do the best to fulfill your needs within your budget.
Fees
After you discuss your budget and other terms of cooperation, ask about fees. There are a few ways architects may charge their work. Some may have an hourly rate, and others can work on a flat fee.
Working on a flat fee is usually for smaller works. Architects on larger projects, often charge by the percentage of total building costs. They also charge 30 percent upfront. The upfront fee covers the initial designing works and planning.
You should ask the architect to explain the fees and tell you more about unexpected costs. Ask about extra fees and what they mean.
For example, some architects charge extra for making a 3D presentation to walk you through the final result. Others include that in your offer.
For example, local residential architects near me had similar fees. But, I noticed the difference in additional fees.
How Many Architects to Interview?
Meeting with at least three local architects can be enough, as long as you like their work. Meet with available architects whose fees are appropriate for your budget.
After you analyze their offers, their style, pick the one that suits you. But, make sure to let the other architects know that you decided on someone else and thank them for their time.
What Makes a Good Relationship Between You and Your Architect?
Because of the nature of the work, you will have to make decisions often, and decide quickly.
Every hesitation on your side will slow the process, and raise costs. If you trust your architect, you can rely on his guidelines and decide sooner.
Here is how you can ensure that you have a good relationship with your architect:
Give clear instructions at the beginning of the project
Make a good contract that covers everything, from possible changes to project cancelation
Resolve misunderstandings about fees – how much you have to pay, and when
Grow a respectful relationship with frequent and honest communication
Watch the video to get more tips:
What If There Isn't an Architect Near You?
Expand the shortlist of possible architects.
You can always hire someone from nearby cities. In that case, make sure to discuss the additional fee for transport or hotels, etc.
More Questions About Architects
A complex procedure such as deciding on an architect needs more questions. Here are frequently asked questions about choosing an architect for their homes.
Useful Architects Databases
Several websites allow you to search for architects in their databases via cities and neighborhoods.
Here is the list of useful architects databases:
Conclusion
Architectural style, fees, availability, services, relationship affect the choice of an architect.
You should pick the architect you trust to make decisions on your behalf and make your dreams come true. That way he will achieve the best results within your budget and make the best out of your idea.
Even though the quest may start online, meetings with architects and open communication are the only way to narrow the choice.
Have you ever had negative experiences with architects? What is most important for you when choosing a person to build your dream house?
I navigate to expertise, but I know people like cost-saving skills and honesty. Talk to me in the comments, I am always happy to hear from you.